WHAT CAUSES HAE?
People with HAE are missing or have low levels of a protein called C1 esterase inhibitor
(C1-INH).
In some cases, the C1-INH levels are sufficient but the protein does not function properly.
The defect with C1-INH lies within a person's genetic code, which is why HAE runs in families.
Without the right amounts of working C1-INH, blood vessels and capillaries in the body can become leaky and allow fluid to build up in the surrounding areas. This leads to the swelling and the pain experienced during an attack.
TREAT YOUR DISEASE NOT
JUST YOUR SYMPTOMS
THE SYMPTOMS OF HAE
Swelling of the throat is a less common type of attack, but about 50% of patients have had one
70% to > 90% of patients experience abdominal pain caused by swelling of the gastrointestinal wall
Skin swelling most commonly affects the upper extremities vs lower extremities, followed by the face and genitals
Hereditary angioedema (HAE) is a rare inherited disease that affects about 1 in 10,000 to 1 in 150,000 worldwide
The symptoms of HAE are often confused with other medical conditions like allergies or stomach problems, so it's important to talk to your doctor about all your symptoms.
HAE usually causes swelling in specific parts of the body, though swelling can occur anywhere.
Women often experience HAE differently than men do
Women with HAE:
Are more likely to be symptomatic than men

Experience changes in the overall frequency of attacks as they go through various life stages (childhood, puberty, menstruation, pregnancies, and menopause)
Estrogen plays a role
Fluctuations in estrogen, a hormone, may trigger HAE attacks and affect the severity/frequency of the disease
HAE during pregnancy
Create an individualized HAE treatment plan for each pregnancy

Have an acute treatment available at the facility where you plan to deliver

Before taking any HAE therapies, consult with your doctor if you are pregnant or considering becoming pregnant
See a helpful presentation about women with HAE
DOWNLOAD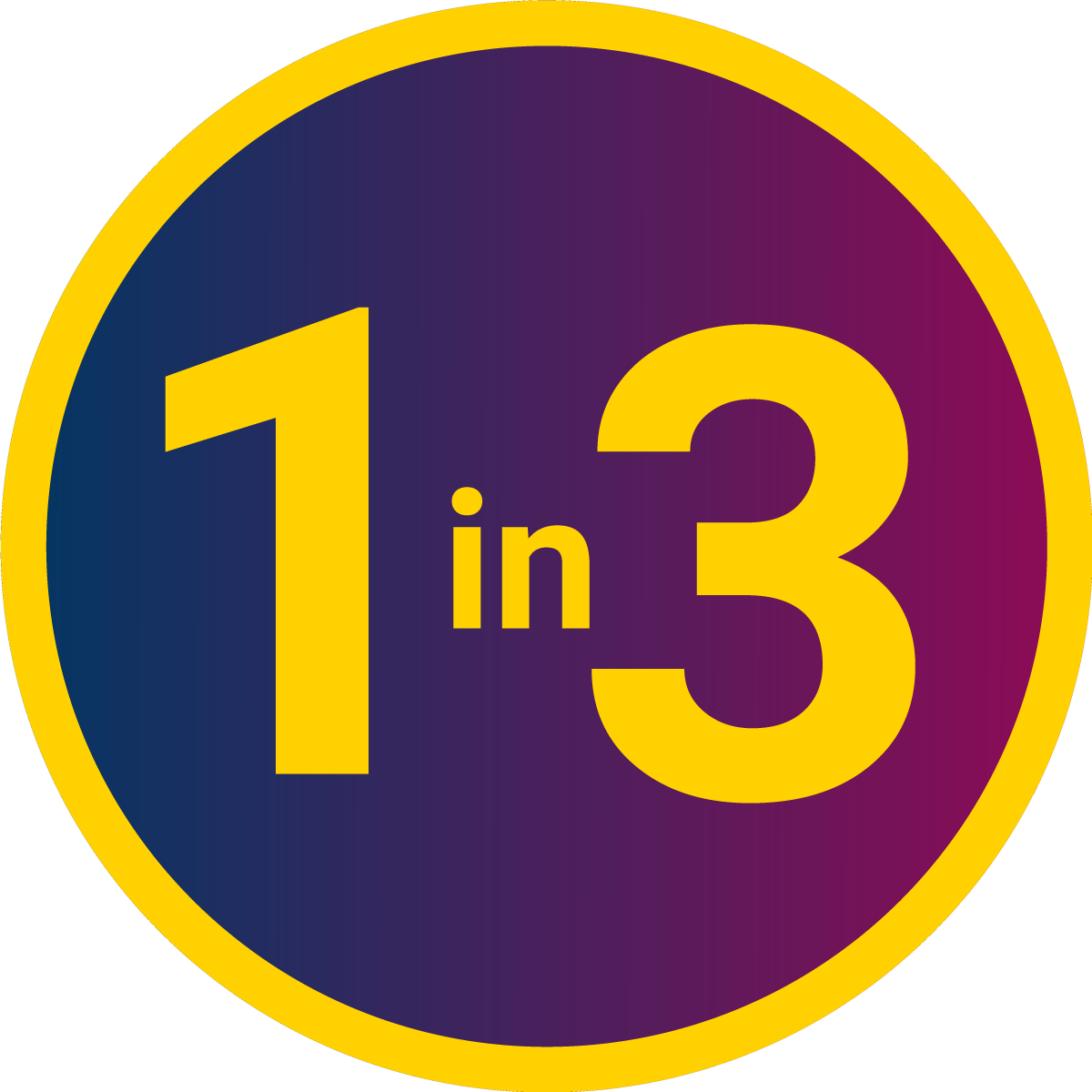 Pregnant Women
During pregnancies, 1 in 3 had more attacks, 1 in 3 stayed the same, and 1 in 3 had fewer attacks.
The World Allergy Organization Recommends C1‑INH as the Preferred Therapy During Pregnancy.
When a child has HAE...
Symptoms in children with HAE usually begin in the first or second decade of life.
Attacks are usually infrequent before puberty

Early onset and frequent attacks in childhood predict more severe disease in adulthood
Nearly
50%

of children with HAE have mild symptoms by

age 6
See checklists that can help you navigate HAE throughout specific stages of life
DOWNLOAD
Children who have 1 parent with HAE have a 50% chance of inheriting the disease
YOU'RE NOT ALONE WHEN LIVING WITH HAE
Results from a recent survey showed information that you may be able to relate to. In a CSL-sponsored Harris Poll of 100 HAE patients*:
patients said managing and recovering from an HAE attack are disruptive to their overall quality of life
94% of patients on preventative therapy stated it was important to prevent HAE attacks specifically by correcting or addressing C1 inhibitor deficiency

96% of people living with HAE agreed that convenience in HAE treatments means having fewer attacks, not fewer injections
* These findings are the result of an online survey conducted between June 3 to July 7, 2020 by The Harris Poll, sponsored by CSL Behring Inc, involving 100 U.S. adults ages 18+ who have been diagnosed by a healthcare professional with hereditary angioedema (HAE) ("people living with HAE"); and 150 licensed allergists/immunologists in the U.S. who have treated/managed at least 2 HAE patients in the past 12 months ("physicians").
The Harris Poll. Hereditary Angioedema Survey. Harris Insights & Analytics LLC, A Stagwell Company. August 3, 2020.
LIVING A FULL, ACTIVE LIFE WITH HAE
If you or a family member has HAE, you may be concerned about how it will affect your life. Many people find they can successfully manage the condition by working with their doctors to live healthy, active lives.
Having HAE means you need to take a few precautions, such as:
Identifying personal triggers and symptoms

Always having an on-demand rescue treatment nearby

Working to reduce physical and emotional stress
The more you learn about HAE, the more in control you'll feel.
What makes HAEGARDA different?
It is the HAE therapy that reduces attacks by 95%†
SEE HOW HAEGARDA
PREVENTS HAE ATTACKS
†Median reduction in the number of attacks in patients receiving 60 IU/kg of HAEGARDA vs placebo.
Recognize your triggers
Although HAE attacks are often unpredictable, some potential triggers have been identified:

Fatigue or stress

Accidental trauma

Dental or medical procedures or surgery

Fever, illness, infection

Menstrual cycle, hormonal changes

Certain medications
When it's time to discuss preventive therapy with
your doctor
Some factors to discuss:
Severity and frequency of attacks

Where are my attacks? How often am I experiencing an attack?

How the therapy works

How does the therapy work in my body?

Quality of life

Is my fear of an attack affecting my day-to-day life?

Uncontrolled on demand

Am I achieving enough control with my on-demand therapy?

Safety and side effects

Is it safe to take with other non-HAE products, or while pregnant? Reduce some of the burden of HAE
Ready to get the conversation about HAE and HAEGARDA started?
Check back soon!
There are no HAEGARDA live events currently scheduled, but you can access a ton of useful information and helpful resources right now.
Watch stories about real HAEGARDA patients living the difference
Explore personalized support and other resources from HAEGARDA ConnectSM