HAEGARDA is the only HAE preventive therapy that delivers: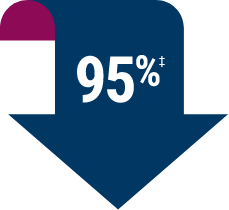 95% reduction in HAE attacks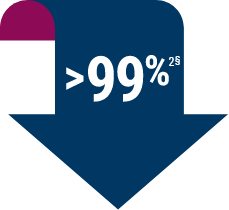 >99% less rescue medication use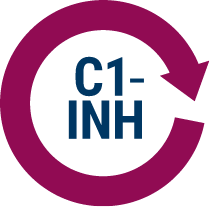 Replacing missing or dysfunctional C1-INH
MORE ABOUT EFFICACY
WAO Guideline for the Management of HAE states that patients should have HAE rescue medication available at all times.3
‡Median reduction in number of attacks in patients receiving 60 IU/kg of HAEGARDA vs placebo.
§Median reduction in rescue medication use with HAEGARDA 60 IU/kg vs placebo.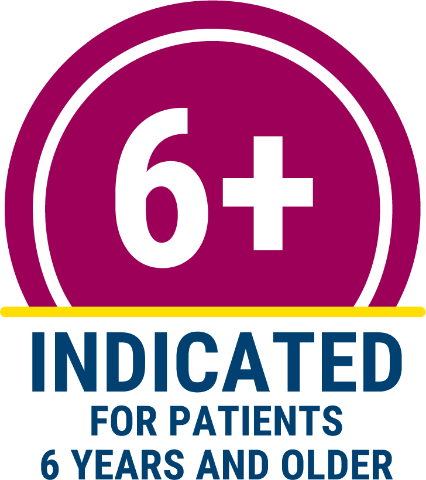 REFERENCES: 1. Craig T, Feuersenger H, Pragst I. Durability of symptom control with long-term prophylactic therapy with subcutaneous C1-inhibitor in patients with hereditary angioedema. Presented at the 33rd Annual Eastern Allergy Conference. Palm Beach, FL. August 16-18, 2020. 2. Longhurst H, Cicardi M, Craig T, et al. Prevention of hereditary angioedema attacks with a subcutaneous C1 inhibitor. N Engl J Med. 2017;376(12):1131-1140. 3. Maurer M, Magerl M, Ansotegui I, et al. The international WAO/EEACI guideline for the management of hereditary angioedema—the 2017 revision and update. Allergy. 2018;73(8):1575-1596.