HAEGARDA SAFETY AND TOLERABILITY
Adverse reactions occurring in >4% of patients while taking HAEGARDA in the pivotal trial

*Includes patients who were treated with 40 IU/kg and 60 IU/kg.
†includes bruising, coldness, discharge, erythema, hematoma, hemorrhage, induration, edema, pain, pruritus, rash, injection-site reaction, scarring, swelling, urticaria, and warmth at the injection site.
‡Includes hypersensitivity, pruritus, rash, and urticaria.
No injection-site reactions were serious or led to discontinuation of treatment1
1 patient discontinued HAEGARDA because of a treatment-related adverse reaction (urticaria)1
In the COMPACT§ open-label extension study investigating the long-term safety of HAEGARDA2: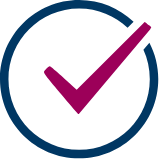 No related thromboembolic events (TEs) were reported
TEs have been reported with IV administration of

C1-INH

products, usually at high doses as well as with the use of ports due to venous access issues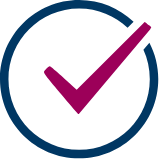 No anaphylaxis was reported
HAEGARDA is contraindicated in individuals who have experienced life-threatening hypersensitivity reactions, including anaphylaxis, to

C1-INH

preparations or their excipients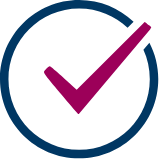 No
anti-C1-INH

neutralizing antibodies were reported
Long-term use of C1-INH provides safe, sustained prophylactic effect from HAE attacks.2
§ Clinical study for Optimal Management of Preventing Angioedema with low-volume subcutaneous C1-inhibitor replacement Therapy.
HAEGARDA use in specific populations

Pregnancy
There are no prospective clinical data from HAEGARDA use in pregnant women
Retrospective Study
In a retrospective case collection study, 22 pregnant women with type I HAE received

C1-INH

doses of 500 or 1000 IU per IV administration for the treatment of acute attacks before, during, and/or after pregnancy (total of 35 pregnancies)
No adverse events were associated with

C1-INH

treatment before, during, or after pregnancy
Observational Registry
In a different observational registry (overall 318 subjects), data were collected on 11 pregnancies in 10 subjects receiving up to 3000 IU

C1-INH

(IV administration) to treat or prevent HAE attacks
No adverse events were associated with

C1-INH

treatment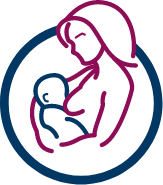 Lactation
There is no information regarding the excretion of HAEGARDA in human milk, the effect on the breastfed infant, or the effects on milk production
Retrospective Study
In a retrospective case collection study, breastfeeding was documented for neonates from 21 of 35 births with a median duration of 4.8 months (ranging from 1 to 34 months). Mothers were treated postpartum with

C1-INH

doses up to 1000 IU per IV administration for the treatment of acute HAE attacks
No adverse events to the mothers were associated with

C1-INH

treatment after pregnancy. No information regarding the effect on the breastfed infant was reported
Committed to quality manufacturing
We understand that you want the medications you prescribe your patients to meet the highest safety and quality standards. That's why HAEGARDA goes through an advanced screening and purification process to reduce the risk of transmitting infection.¶
We are committed to producing high-quality, safe, and effective medicines. To us, that means that each step of the manufacturing process must meet or exceed the most stringent international standards for product safety in accordance with regulatory agencies worldwide.
¶ HAEGARDA is derived from human plasma. The risk of transmission of infectious agents, including viruses and, theoretically, the Creutzfeldt-Jakob disease (CJD) agent and its variant (vCJD), cannot be completely eliminated.
A quality-driven process that is committed to:
Providing a consistent supply of HAEGARDA to all patients who start on HAEGARDA

Having in-place systems of collection, manufacturing, and distribution that meet high-quality and safety standards

Producing high-quality, safe, and effective biotherapies
Our manufacturing process includes:
Carefully selecting and screening plasma donors

Thorough testing for viruses

Pasteurization (heat treatment for 10 hours)

Virus nanofiltration with 2 different-sized filters
References: 1. Longhurst H, Cicardi M, Craig T, et al. Prevention of hereditary angioedema attacks with a subcutaneous Cl inhibitor. N Engl J Med. 2017;376(12):1131-1140. 2. Craig T, Zuraw B, Longhurst H, et al. Long-term outcomes with subcutaneous C1-inhibitor replacement therapy for prevention of hereditary angioedema attacks. J Allergy Clin Immunol Pract. 2019 Feb 15. DOI: https://doi.org/10.1016/j.jaip.2019.01.054.